In re Honkanen – Bankruptcy Court Holds that Real Estate Broker's Breach of Fiduciary Obligation is Dischargeable
A new decision has made an important change concerning he liability of real estate brokers in the context of a bankruptcy.  Specifically, the decision in In re Honkanen, 2011 DJDAR 3358 (9th Cir. Bankruptcy Appellate Panel March 4, 2011) holds that a real estate broker can obtain a discharge from a state court finding of breach of fiduciary duties if the finding was based on the debtor's status as a broker.
In other words, state law holds that a broker owes fiduciary duties to his client.  Bankruptcy law holds that certain debts arising out of a breach of fiduciary duties are not dischargeable in bankruptcy.  The Honkanen court stepped into the intersection of these rules and held that the broker's breach of fiduciary duties is a dischargeable debt because the broker was not acting as a trustee.  This represents a change in existing precedent.
Here are the facts.  "Honkanen had acted as Archer's real estate broker[.]  After the transaction was not consummated, Archer sued Honkanen in state court accusing Honkanen of performing her real estate licensee duties negligently and of intentionally breaching her fiduciary duty to Archer."
According to the lawsuit, "The alleged breach consisted of Honkanen making intentional misrepresentations to Archer concerning the real estate purchase agreement and the insufficiency of Archer's performance, in addition to failing to disclose the deficiency in Archer's performance . . . Archer also accused Honkanen of breaching her fiduciary duty of loyalty to Archer, the buyer, by acting in the interest of the seller rather than in Archer's, interest."
The result was in favor of the client.  "The jury awarded Archer damages in the amount of $356,000 for negligent and intentional breach of Honkanen's fiduciary duty to Archer."
Ms. Honkanen later filed for bankruptcy.  The client filed an adversary complaint seeking to hold that the debt was not dischargeable.  Based on prior case law (which was favorable to the creditor), "the only evidence admitted at trial was the original state court complaint, the state court judgment, and the state court jury instructions."
Under prior law, this would have been sufficient to support a finding of non-dischargeability.  However, the appellate court made a break with published precedent, explaining that, "The broad definition of fiduciary under nonbankruptcy law – a relationship involving trust, confidence, and good faith – is inapplicable the dischargeability context."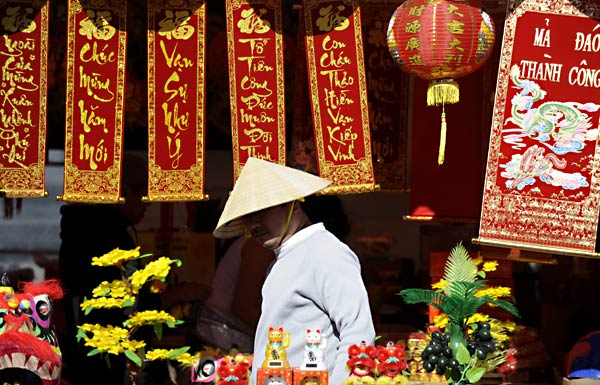 Instead, the Honkanen court stated that in the bankruptcy context, "the Ninth Circuit has adopted a narrow definition of 'fiduciary.' To fit within § 523 (a) (4), the fiduciary relationship must be one arising from an express or technical trust that was imposed before, and without reference to, the wrongdoing that caused the debt as opposed to a trust ex maleficio, constructively imposed because of the act of wrongdoing from which the debt arose."
In other words, for the debt to be non-dischargeable, "the applicable state law must clearly define fiduciary duties and identify trust property . . . The mere fact that state law puts two parties in a fiduciary-like relationship does not necessarily mean it is a fiduciary relationship within 11 U.S.C. § 523 (a)(4)."
The Honkanen court then found a change in the law.  "In Cantrell, 329 F.3d 1119 (2003), the Ninth Circuit decided an issue of first impression and interpreted California corporate law to conclude that while officers and directors of a corporation are imbued with the fiduciary duties of an agent and certain duties of a trustee, they are not trustees with respect to corporate assets and, therefore, are not fiduciaries within the meaning of § 523(a)(4)."
To this end, non-dischargeability for breach of fiduciary obligations requires an express finding of a trust.  "In Cantrell, Cal-Micro, the plaintiff, contended that under California law a corporate officer is a statutory trustee with respect to corporate assets but the court rejected that contention because the cases relied upon by Cal-Micro merely held that officers owe fiduciary duties in their capacity as agents of a corporation – but failed to hold the officers are trustees of an express, technical, or statutory trust with respect to corporate assets."
Here is an important point of law.  "A director of a corporation acts in a fiduciary capacity and the law does not allow him to secure any personal advantage as against the corporation or its stockholders.  However, speaking, the relationship is not one of trust, but of agency."
Therefore, the law did not support a holding of non-dischargeability.  "Based on the requirements set forth in Cantrell, a California real estate licensee does not meet the fiduciary capacity requirement of § 523(a) (4) solely based on his or her status as a real estate licensee.  General fiduciary obligations are not sufficient to fulfill the fiduciary capacity requirement in the absence of a statutory, express, or technical trust."
The decision affirms that fiduciary obligations – and the results arising from such a relationship – are often case-specific.
In re Honkanen, 2011 DJDAR 3358 (9th Cir. Bankruptcy Appellate Panel March 4, 2011)